Airflow Sieving Machine / Air jet sieve / Horizontal Airflow Sieve



Working principle
The screen holder is placed inside the machine. Bulk materials mixed with airflow and atomization pass the screw conveyor device, enter the screen holder. The undersized materials are sprayed through the screen cloth and discharged from the outlet under the action of centrifugal force and the cyclone propelling power, which caused by the blade inside the net tube. The oversize material, which can not cross the screen cloth, is discharged from the rough material outlet along the inside surface of the tube.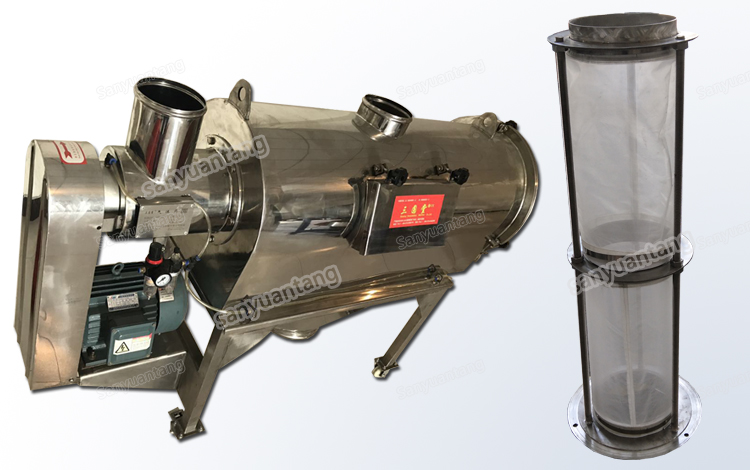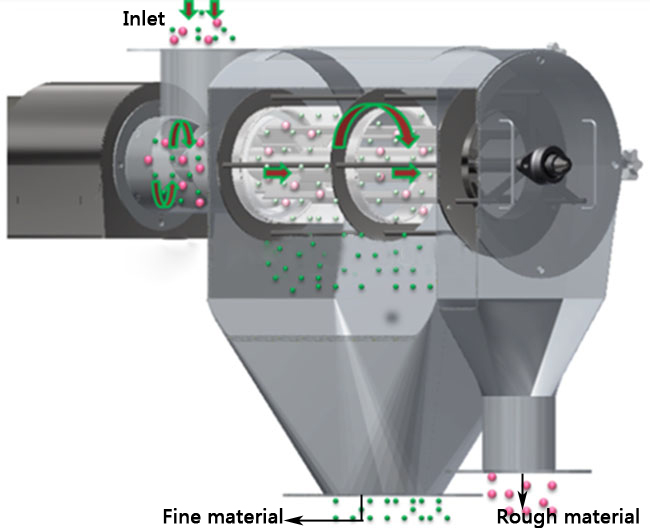 Application
Airflow sieving machine is widely used in the industries such as metallurgy, mining, pharmacy, food, chemical, metal powder and nonmetal etc.
More technical parameter of China centrifugal screen.