Features

1. Stable running, high efficiency, low noise and non-pollution
2. All kinds of hard materials can be ground with dry or wet grinding method; the machine is suitable for rough and fine grinding or can be also applied to mixing materials.
3. The machine is self-equipped with pouring device, and has function of separating powder and ball media automatically, convenient to output powder.
4. Equipped with safety cover, finest pure degree and non-pollution.
5. Anti-abrasion, high efficiency of grinding.
6. A variety of liner jars in different materials can be selected such as alloyed steel, stainless steel, abrasion-resisting polyurethane, corundum ceramic, zirconia, and etc. Models of 20-2000L volume are available for customers' needs.
Selection Helps of Light Roll Mill
1. Model Instruction: QM-(VOLUME)-(A: means speed is adjustable, B: common model). Example: QM-50-A means it is a model of 50L volume roll mill with function of speed adjusting;
2. Model No of roll mill can be selected according to quantity (weight) of grinding materials;
3. Selection of materials of jars and balls can be made by property of material;
4. Automatic pouring device and anti-dust cover is available for your option.
Application Cases of Planetary Ball Mill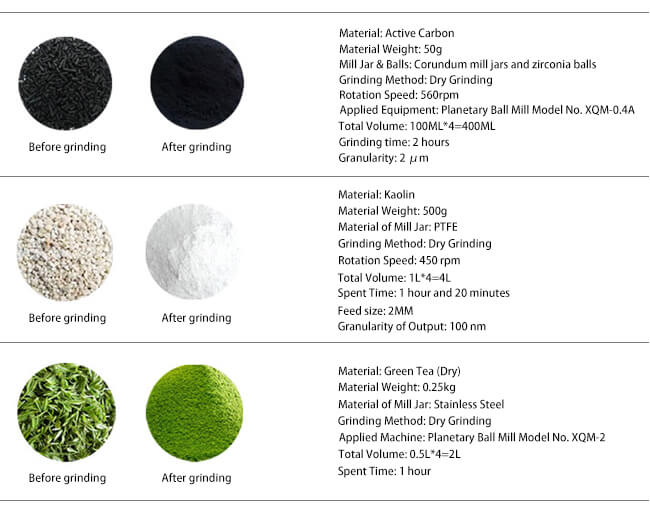 Application Cases of Planetary Ball Mill